DirectAire Plus Stir Fans
Poultry growers have a lot of options when it comes to upgrading or updating their facilities, which is why we now offer a new line of Stir fan called the DirectAire Plus. This fan improves cubic feet per minute (CFM) by up to 15% and has a high-quality rotor motor. This results in less condensation, drier litter and improved health for the birds.
Improved ventilation from our DirectAire Plus Stir Fans creates a healthy poultry house environment. Well-ventilated houses have lower levels of bacteria, moisture and ammonia, which impact litter quality. Moisture and bacteria can lead to increased infections. Well-designed ventilation systems also support productivity by capturing warm air at the ceiling and mixing it before it reaches the birds directly, reducing stress and moisture content in the litter during cooler temperatures.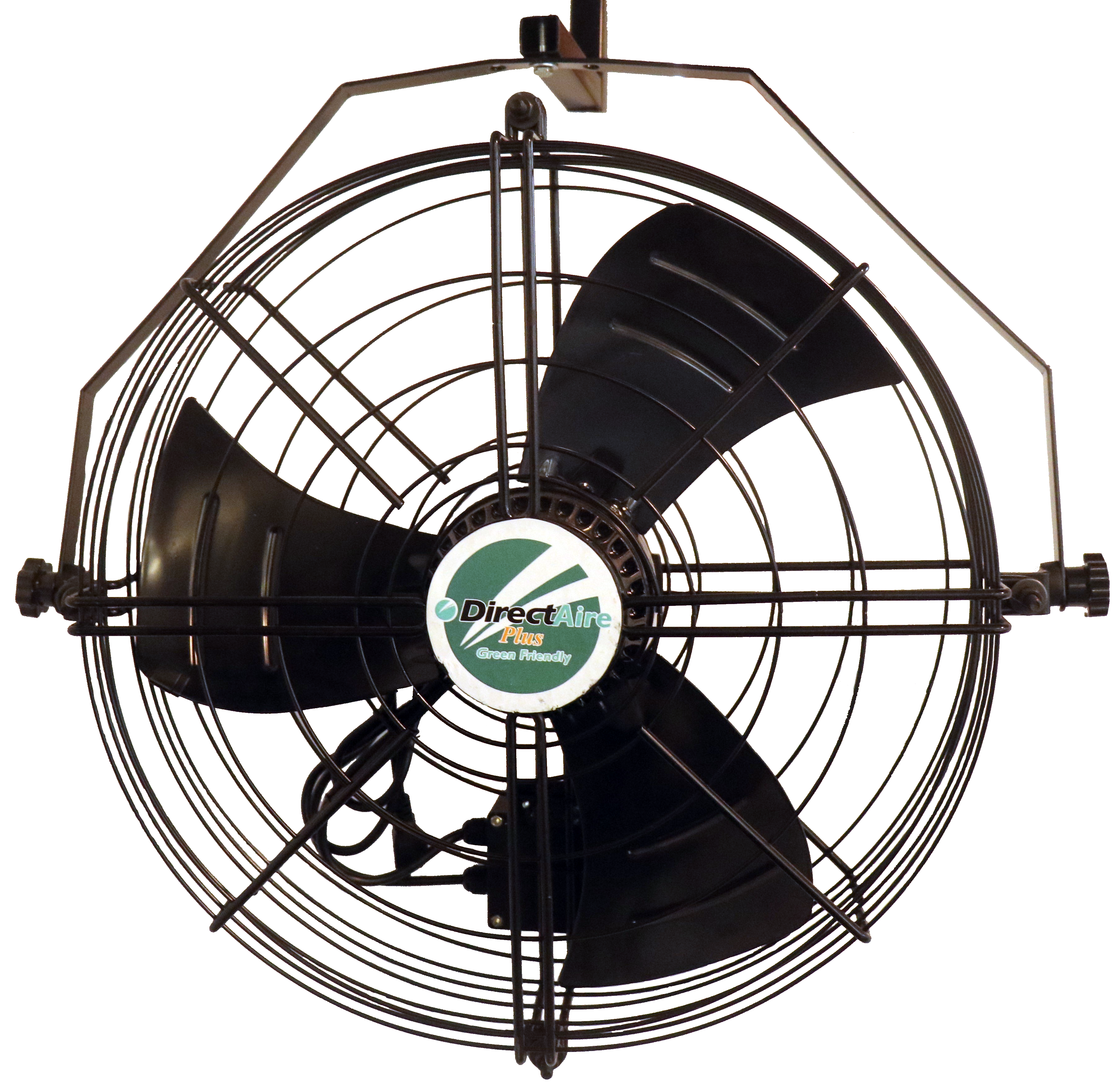 18" Stir Fan
Part 90718
High: 2280 CFM 

Low:

 

1970 CFM 

Bess Labs Test #c22275
3 year warranty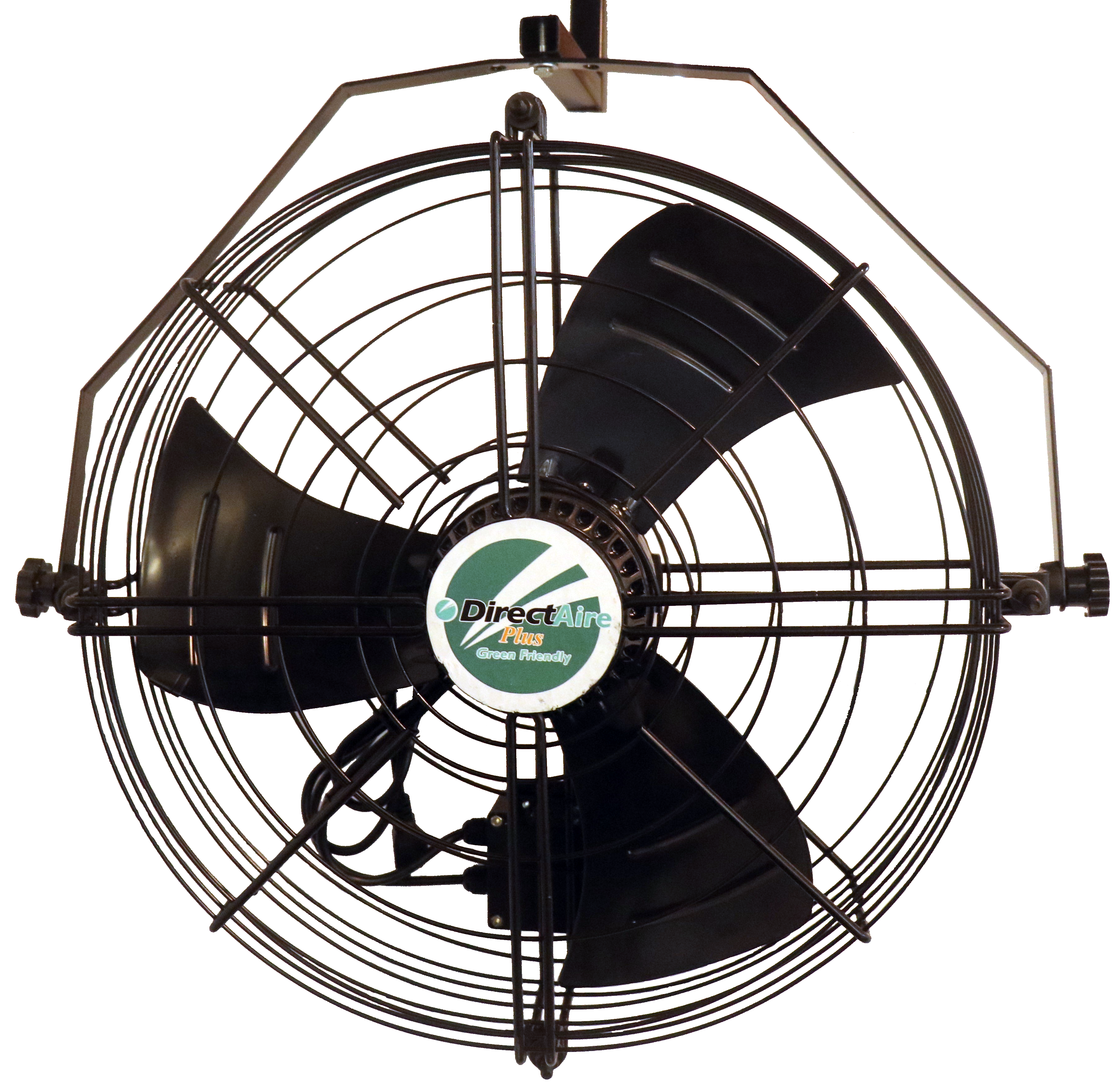 20" Stir Fan
Part 90720
High: 2370 CFM 

Low:

 

2040 CFM 

Bess Labs Test #22274
3 year warranty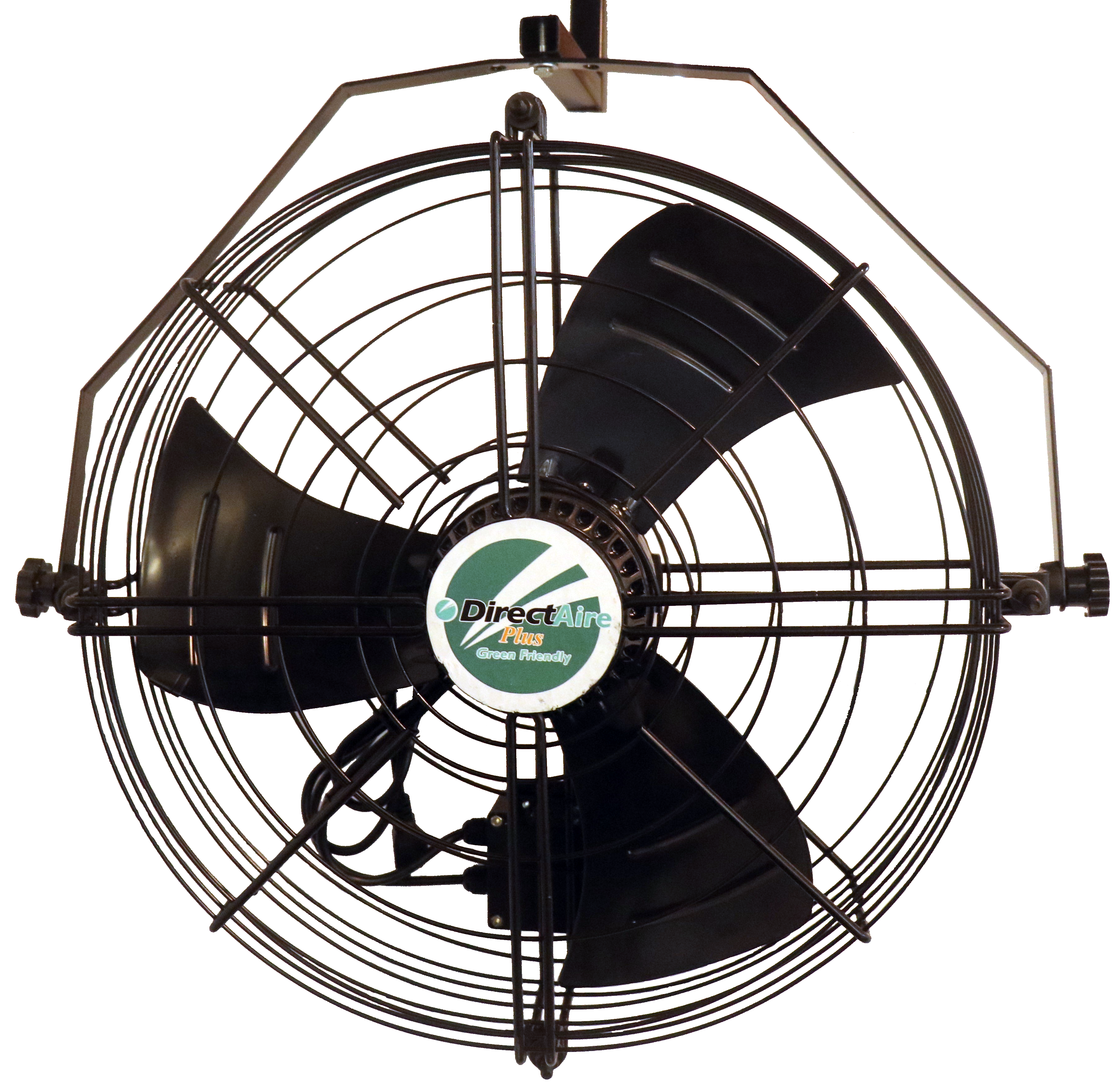 24" Stir Fan
Part 90724
High: 3300 CFM 

Low:

 

2810 CFM 

Bess Labs Test #c22273
3 year warranty
poultry window 8 RetroAire Inlet decrease air or water leakage Custom sizes available
Learn
Made in the USA Designed for expansion and contraction Perimeter gasket system to ensure a good seal between glass and outer frame to improve house tightness and decrease air or water leakage 8 RetroAire Inlet Designed for expansion and contraction Improves poultry house tightness and decreases air or water leakage Heavy-duty multi-walled construction of the panels offer high thermal resistance, giving excellent thermal insulating values while still allowing natural light to enter the house Perimeter gasket system to ensure a good seal between glass and outer frame to improve house tightness and decrease air or water leakage Custom sizes available 8 RetroAire Inlet Perimeter gasket system to ensure a good seal between glass and outer frame to improve house tightness and decrease air or water leakage Custom sizes available Made in the USA Designed for expansion and contraction Poultry Division inlets Poultry Division inlets
Learn
Poultry Division inlets