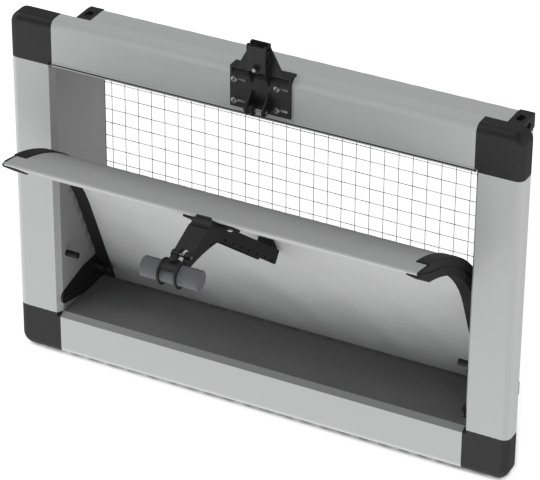 DirectJet 3317
– Part 753317
– Approx. 3,148 cfm @ 0.1 SP
– Dimensions: 33"L x 17"H
– Available in other custom sizes
Aerodynamic, curved louver blade and housing directs fresh air along ceiling for eff  effective air mixing.
Bird Wire integrated with design to improve biosecurity and prevent fowl from entering inlet system.
Versatile with two fi xed opening stages.
Two Stage inlet opening advances precision air mixing for both min and max ventilation on stages.
Pulling mechanism designed to prevent cable rubbing or severed cables, reducing maintenance.
Designed with fully insulated PVC that is rodent and beetle resistant – no exposed insulation.
Two Stage Stops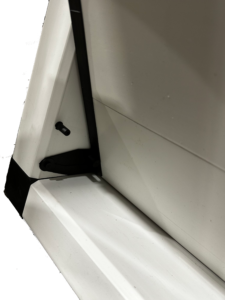 Stop Allows Blade to Fully Open without falling off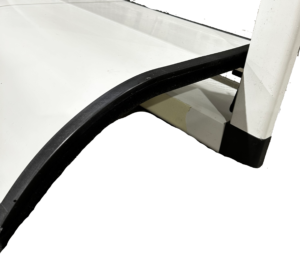 Stop Prevents Cable Rubbing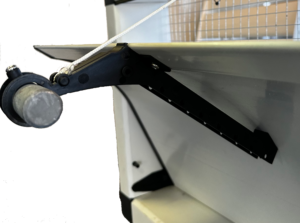 poultry window 8 RetroAire Inlet decrease air or water leakage Custom sizes available
Learn
Made in the USA DirectAire 3317 Designed for expansion and contraction Perimeter gasket system to ensure a good seal between glass and outer frame to improve house tightness and decrease air or water leakage DirectAire 3317 8 RetroAire Inlet Designed for expansion and contraction Improves poultry house tightness and decreases air or water leakage Heavy-duty multi-walled construction of the panels offer high thermal resistance, giving excellent thermal insulating values while still allowing natural light to enter the house Perimeter gasket system to ensure a good seal between glass and outer frame to improve house tightness and decrease air or water leakage Custom sizes available 8 RetroAire Inlet Perimeter gasket system to ensure a good seal between glass and outer frame to improve house tightness and decrease air or water leakage Custom sizes available Made in the USA Designed for expansion and contraction Poultry Division inlets Poultry Division inlets
Learn
Poultry Division inlets