DirectAire Wide Guard Stir Fans
Our DirectAire line of stir fans are beneficial to break up temperature stratification and create more uniform conditions from one end of a poultry house to the other. As air moves across the litter, the stir fan picks up moisture from the litter to be exhausted out of the house. It is a very practical and efficient way to cut heating costs in houses drastically in the wintertime, and also improve in-house conditions overall. DirectAire Fans come with a 6ft. pre-wired cord and swivel / tilt mounting bracket for easy installation. This line of stir fans is a perfect fit for any poultry house. 
The main purpose of air circulation is to cool and control the climate to reduce heat stress on your animals and keep production at the maximum level. DirectAire Wide Guard Circulation Fans keep your building dry by reducing the collection of moisture and condensation, and also to help dispel gasses and odors. The recycling of heat will reduce fuel costs and create a healthy environment for animals and workers. 
DirectAire 18″, 20″ & 24″ Stir Fans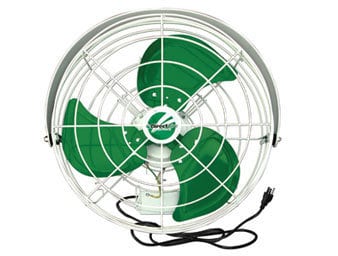 Features
– Mixes Cold Floor Air with Hot Ceiling Air
– Included Mounting Bracket
-2-speed circulation fan – high and low settings

– Excellent CCFM Per Watt
– UL LISTED AND UL LISTED TO CANADIAN SAFETY STANDARDS
18″ DirectAire Stir Fan
 Part 90618
Approx. 16 lbs
Low CFM: 1,670
High CFM: 1,890
BESS LAB TESTED
1.) 18″ Ceiling Mount Fan
2.) BESS Lab Project #c22270
32 fans / pallet
1 fan / box
Imported
 DirectAire 20″ Stir Fan
 Part 90614
Approx. 17 lbs
Low CFM: 1,980
High CFM: 2,230
BESS LAB TESTED
1.) 20″ Ceiling Mount Fan
2.) BESS Lab Project #c22271
32 fans / pallet
1 fan / box
Imported
DirectAire 24″ Stir Fan
Part 90600
Approx. 18 lbs
Low CFM: 2,750
High CFM: 2,950
BESS LAB TESTED
1.) 24″ Ceiling Mount Fan
2.) BESS Lab Project #c22272
30 fans / pallet
1 fan / box
Imported
Benefits

– Reduces temperature stratification, creating a more uniform air temperatures throughout house

– Wide guard reduces dirt buildup and allows for easier cleaning of fan

– Sealed motor keeps out environmental dust allowing fans to keep running at their full potential

– Easily tilt and swivel the fan to change direction of air circulation

– Drier litter, lower ammonia concentrations, better flock performance

– Very beneficial in old houses that are not tightly sealed

–  Designed with a higher maximum amp rating to allow the fan to continue to operate perfectly when dirty instead of burning out the motor.

– Offers CCFM/Watt ratings of up to 26.41 for increased energy efficiency
– Proven performance with 94,000+ 18″ DirectAire Circulation Stir Fans sold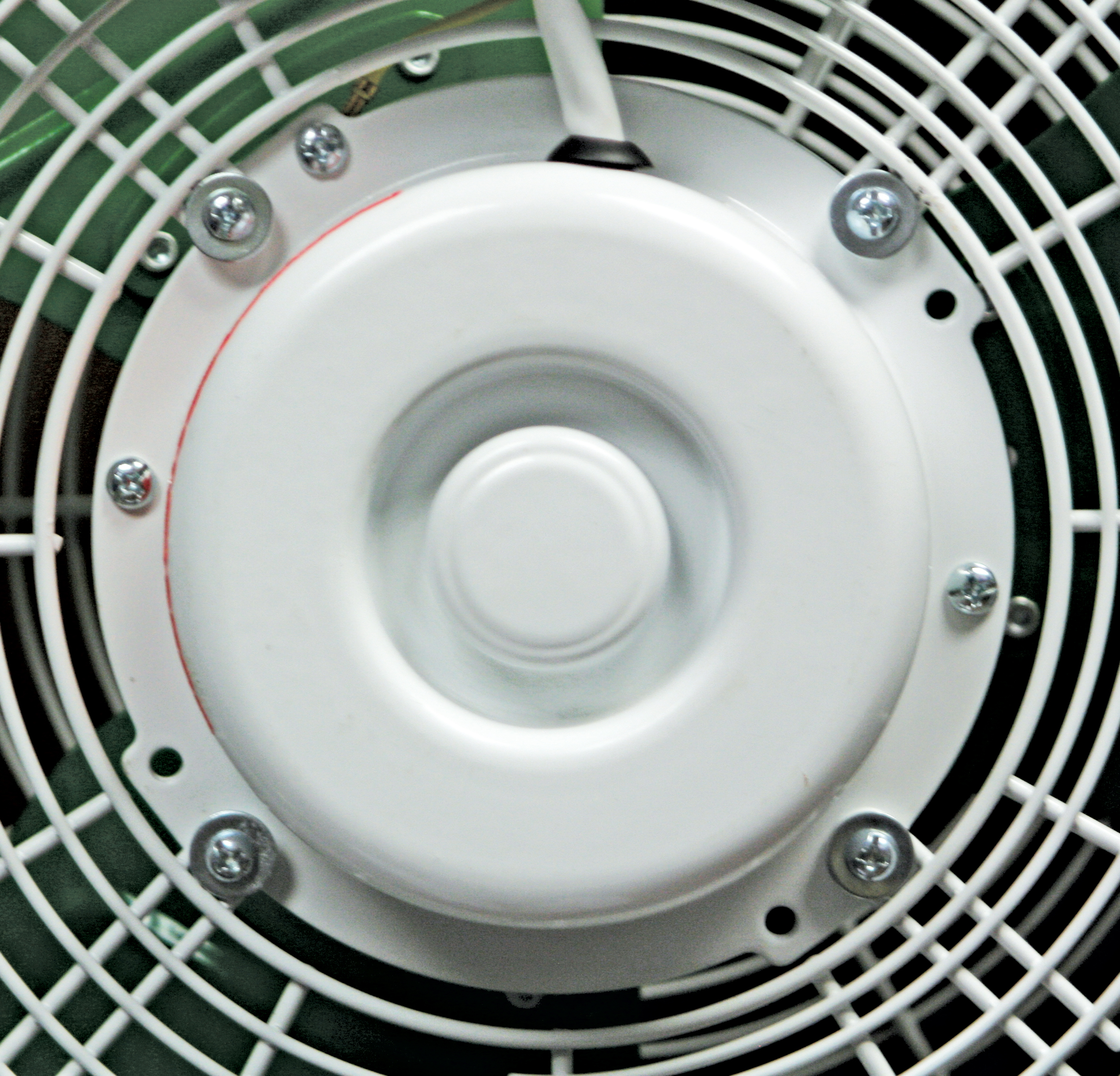 Sealed Motor with Steal Ball Bearings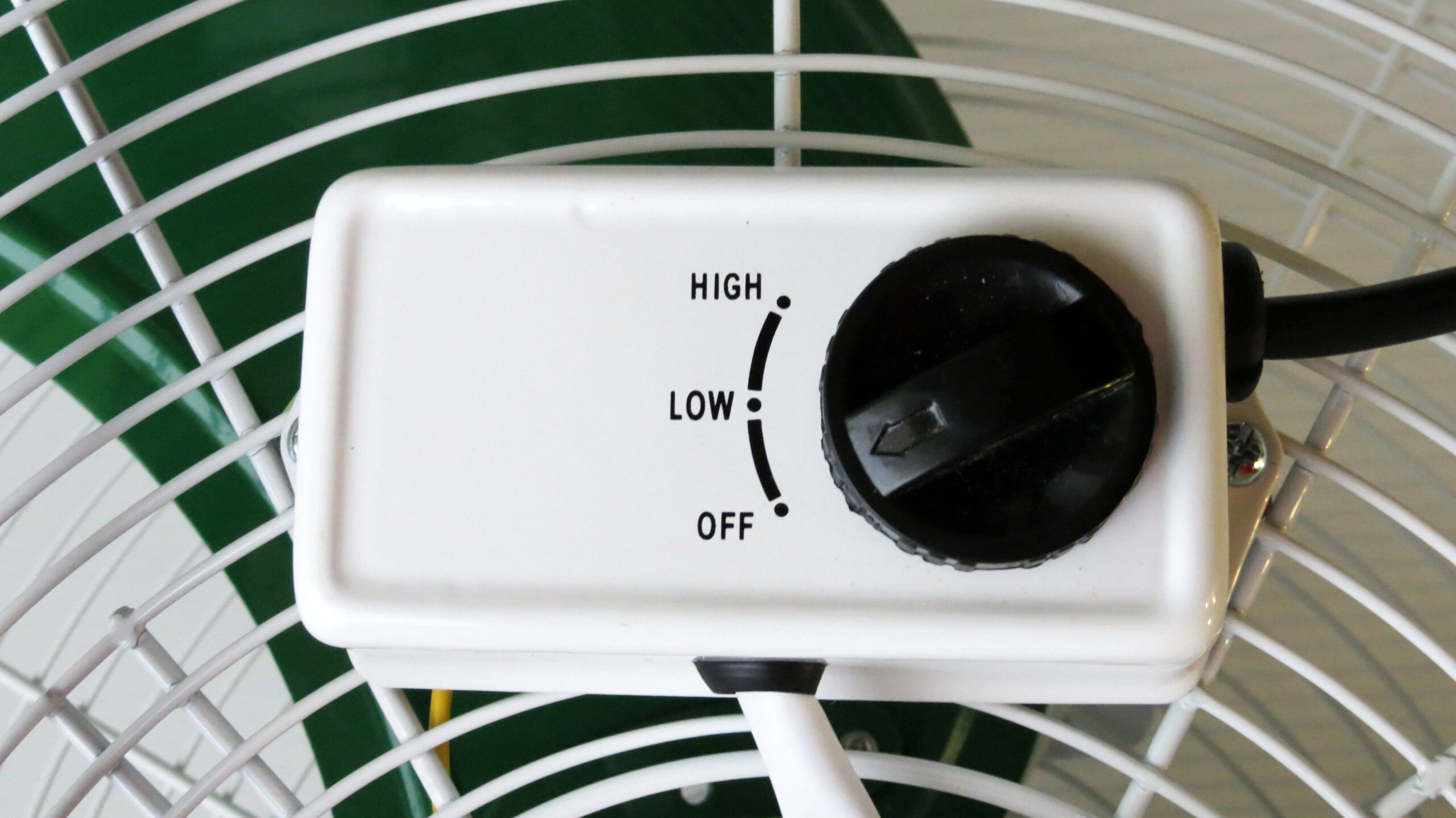 Two Speeds – High / Low Settings and Off Switch.
دیگر مصنوعات جن میں آپ کی دلچسپی ہو سکتی ہے: